---

Feb-23-2012

1 Comment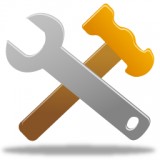 I have been updating some parts of MiikaHweb in the past few days.

First of all: after gathering dust for nearly five years, the Mobile section is finally up to date again.

Basically it's a listing of mobile apps I have found useful. New section features all popular mobile platforms: Android, iOS, Symbian and Windows Phone, although Android is the main platform as I'm using it myself.


I also did some small improvements on Blender SVN statistics pages. I suppose most useful tweak are new Blender Tracker links on Commit Log pages. Now you can view the related bug report/patch simply by clicking the hash number on commit message (if any).

Nov-28-2011

0 Comments
MiikaHweb Games section now also has a Screenshots page listing recently uploaded game shots.

I usually have Fraps automatically capturing screenshots while I play, so I decided to get some use for my always increasing image collection. :p

May-13-2010

0 Comments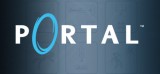 Valve is sharing Portal for free until May 24th.

Portal is an innovative puzzle adventure that has won over 70 "Game of the year" awards.

Now you can get it for free if you act before 24.05. For the first time Portal is also available for Mac.
---
---